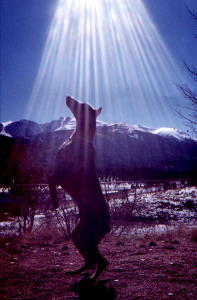 Copyright  1989 Cathy L. Camden


NOTE;

We  do NOT endorse

ANY breeding practices not intended

to better the Breed. Especially those done by persons who intentionally try to use the work of others who copy-cat kennel names to sell their poorly bred and untested Dobermans.

     We do NOT

endorse the Albino(White)

Doberman !! We DO

Check the Z-list prior to

accepting any bitch for

stud service !

News;

UDC National 4/2006

Star is BOB YOUTH AT BOTH

SHOWS !!!!

2/12- Health test updates

Quality Dobermans ;

Health, Temperament,Brains,

  Working Ability & Beauty.

Schutzhund, Obedience, Show,

      & Companion  Dobes.

We honor our Sentinel Dobes

  who are in service to America !

SAR, Security, Bomb Detection,

Narcotics detection, K-9 units,

and Service and Assistance Dobe !!!